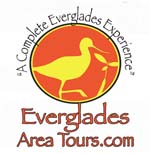 Dedicated to the experiential education of students, families and travelers from Florida, the Americas and the World. Only through education, do we have the opportunity to preserve the Everglades, its culture and its heritage.
Everglades Area Tours is an educational tour operator working in Florida's Everglades National Park and surrounding protected areas. All guides are formally trained Florida Master Naturalists, Environmental Educators and Full-Time Outdoor Leaders.
The Everglades area consists of Everglades National Park, Big Cypress National Preserve, Fakahatchee Strand State Park, Picayune Strand State Forest, Rookery Bay National Estuarine Research Reserve, Collier Seminole State Park and the 10,000 Islands National Wildlife Refuge. Everglades National Park is one of the most spectacular parks in the US National Park System with over 1.5 million flooded, pristine acres. Commissioned in 1947, it is the only park established for its biological considerations instead of its geological features. Home to over 300 species of birds and dozens of endangered species, its biological diversity makes the area unique and very special … a true biological wonder.
Everglades Area Tours provides eco-educational experiences (hiking, paddling and powerboating) throughout the region. These experiences cover the complete educational gamut for students of all ages, from half-day tours to seven-day experiential courses in the Everglades wilderness. Our Lead Guides ...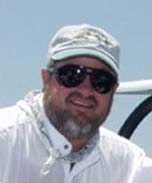 Capt. Charles Wright
Capt. Charles Wright is a professional fishing guide, outdoor writer, and naturalist interpretive guide. He grew up in South Florida and the Keys, and has personally enjoyed Everglades National Park since 1972. Schooled as an Environmental Engineer, an FAA Certified Flight Instructor, Florida Master Naturalist and US Coast Guard (USGS) Captain, he left his environmental consulting business and moved to Everglades City after hurricane Andrew. He has been guiding professionally in the Park since 1997, and is the President of Chokoloskee Enterprises, Inc. (d/b/a Everglades Area Tours), on the Board of Directors of the Florida Outdoor Writers Association, the Society for Ethical Tourism and VP of the Florida Professional Paddle Sports Association. He is also active with the Audubon Society and the Collier County Convention and Visitors Bureau. Originally a fishing guide using poling skiffs and center-console boats, his charters always had an educational component. It was not long before he began to use the stealth and accessibility of the fishing kayak to get his clients to parts of the fishery that no others could access. The use of a dedicated transport boat for the kayaks, the desire to share the Everglades and educating his guests, beyond the clichéd "airboats and alligators" steered him to conduct educational-based tours in the kayaks and eventually to create Everglades Area Tours. Charles is still is an active fishing guide, but spends an equal amount of time in a leadership and educational role with Everglade Area Tours.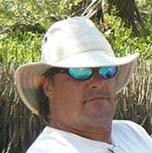 Capt. Bruce Hitchcock has been enjoying Everglades National Park for over 25 years. A Florida native, Bruce has been fishing the fresh and salt waters of South Florida with his father since he was a child. As an Everglades National Park Guide, US Coast Guard Captain, Florida Master Naturalist and a Professional Wildlife Photographer, if Bruce is not guiding our birding and photography guests, he is out exploring the remote backcountry of the Park on his own. Bruce also leads the Boat Assisted Kayak Eco Tours and our educational "Swamp Walks". He is a participant in the annual Fakahatchee Strand Central Slough Orchid Survey that identifies rare epiphytic orchids. A recent species was found that has not been seen in almost 60 years. With a strong passion for the Park, Big Cypress National Preserve and the Fakahatchee Strand, Bruce is a true ambassador for the area.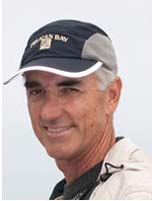 Ron Wofford holds a masters degree in recreation and is a Florida Master Naturalist. He has been paddling and guiding expeditions and tours for the past thirty years on black water rivers, cypress/tupelo swamps, coastal marshes, mangrove swamps and barrier island coastlines in Florida, Georgia and South Carolina. Working with beginning and experienced paddlers through the years, he has trained and led those as young as 6 and up to 85 years of age. Working with universities, county parks and private eco-adventure operations, Ron has taught well over a thousand youth and adults in the paddle sports. He has designed and created paddling trails while working as a county park director in South Carolina, and has conducted extended expeditions for groups of up to 50 people while working with private outfitters. He is passionate about kayaking and sharing his knowledge of coastal ecosystems with his guests.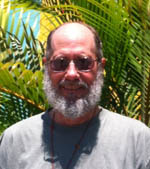 John Kalafarski
John is a premier back country specialist. He has a bachelors degree from the University of Northern Arizona in botany and graduate degrees from Oregon State in forest pathology. During his college years, he worked as "hotshot crew" (forest fire fighter) in Arizona's Coconimo National Forest and Oregon's Deschute National Forest. John worked as a pathologist for the U.S. Forest Service in Oregon, Washington, Arizona, New Mexico, Utah and Wyoming. Working for the National Park service, he's been stationed in such diverse areas as Alaska, Denali National Park, and for the past twenty five years in Florida's Everglades. He is currently with the National Park service as a back country ranger and fisheries specialist.
He has hiked and canoed through the Everglades from the ranger station in Flamingo to Shark Valley and all the waterways in and around Everglades City and Chokoloskee Island. John is also deeply involved with a plant survey, a fifteen year effort, in the Fakahatchee Strand section of the Everglades. He is adept at finding and classifying rare plants including great numbers of wild orchids.
John leads our Guided Swamp Tours and various kayaking adventures. He is super enthusiastic, incredibly knowledgeable, enjoys working with people including youngsters, and opens a whole new world for visitors to the Everglades. When you take a tour with John, leave your watch at home!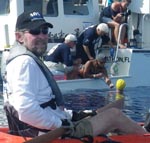 Don "Woodkayaker" McCumber is a Florida Master Naturalist who has been kayaking in SW Florida for over 25 years. Don brings all of his knowledge and experience to Everglades Area Tours guiding multiple-night kayak camping trips and kayaking day experiences. A member of several local kayak clubs, he has led many trips, organized "Kayak Camping 101" to help introduce new kayak campers to wilderness camping and helped organize the "No Motor Angler's Club", a kayak fishing club that now boasts of having more than 300 members in and around SW Florida.
Don is the Captain of Diana Nyad's kayak team assisting in her goal of swimming from Cuba to Florida. He is a passionate nature lover, with a broad-based knowledge of the local ecosystems. Those who have been on trips with Don, can attest to the fact that he has many stories to tell about his adventures and encounters with the wildlife of the Everglades, and beyond. Around the campfire, Don loves to share stories about the experiences that he and his kayak camping guests share. Each of his trips are photo- documented and shared with his guests. He is a good camp chef, preparing hearty meals, from vegan dishes, to crab cakes, cajun boils, and more - just sit back, let Don do the cooking, and enjoy. You won't go hungry on one of his camping trips!